Another week of Blog Hops nicely organized into a NEW convenient post :) lol. Join us, make new friends, and find new blogs! This is my 9th month! Wow! Super long time!
Current Giveaways:
I have some wonderful giveaways going on so if you'd like a chance to win, please do enter :)
★
$50 Target Gift Card
3/31
Monday:
J

oining Meet Me On Monday
During Winter we really wanted to use it BUT have no idea how to work it. We don't even know if it is gas or wood-burning because I think we were told it could do both but.. we just don't know.
2. Can you drive a stick shift?
Yeah, but I don't prefer it.
3. How many computers are in your home?
We have 6 in the house, I alone have 3.
4. Are your taxes done yet? Do you do them yourself?
Yeah, and no, I wouldn't be able to do them myself if my life depended on it.
5. What is your favorite meal of the day?
Breakfast is my favorite, even though I don't eat it in the morning lol.
Tuesday:
Joining
Follow me back Tuesday.
Wednesday:
Joining "
Welcome Wednesday
" blog hop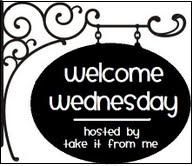 Other Blog Hops: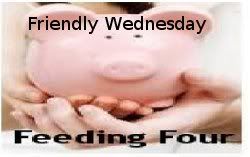 Thursday:
Joining Thursday's Friends & Giveaways

l
Friday:
Joining Friday Social Parade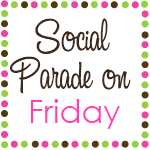 Other Blog Hops: