Another week of Blog Hops nicely organized into a NEW convenient post :) lol. Join us, make new friends, and find new blogs! This is my 8th month! Wow! Super long time!
Current Giveaways:
Enter my giveaway for a wonderful Tassimo T-20 Single Brew Coffee Machine that makes more than just coffee :) Giveaway Ends: 2/16 I also have a brand new giveaway for a Tamagotchi Tamatown Tama-Go Virtual Pet & Collectible Figure! Great for all of you who remember having one as a kid and have kids of your own! Ends 2/27
Click on "Read More" below:
Monday:
J
oining
Meet Me On Monday
Questions: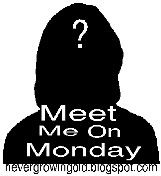 1. Did you get any Valentine's Gifts?
Mhm. Super adorable!
2. What is your favorite topping on something toasted?
I love butter and apricot jam on toast.
3. Do you pick out your outfit the night before?
Depends on the occasion. If its a regular day, then no I don't tend to :)

4. What food item do you absolutely despise?
Any seafood, especially fish. So gross!
5. Righty or Lefty?
I write well with both but am a "natural" righty.


Tuesday:
Joining
Follow me back Tuesday.
Wednesday:
Joining "
Welcome Wednesday
" blog hop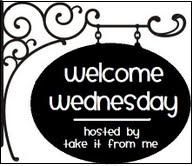 Other Blog Hops: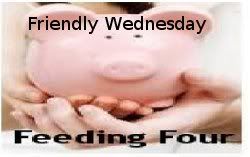 Thursday:
Joining Thursday's Friends & Giveaways

Friday:
Joining Friday Social Parade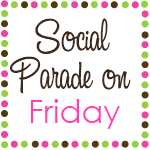 Other Blog Hops: