Another week of Blog Hops nicely organized into a NEW convenient post :) lol. Join us, make new friends, and find new blogs! This is my 27th week! Wow! Super long time!:)
For my
8-Month Blogiversary
I am giving away (
1 of 4
)
Gift Cards
to (
4
)
lucky readers
! Make sure you enter, I have gift Cards for Target, Ralphs, Whole Foods Market & Starbucks!
Enter Here
Click on "Read More" below:
Monday:
J
oining
Meet Me On Monday
No, not that I can recall.
2. Are your toes always painted?
No, I don't paint them.
3. What color eyes do you have?
Brown, medium not dark.
4. Look to your left....what do you see?
A big white wall, my house phone and other things on my desk.
5. Soft cookies or crunchy cookies?
I love soft and chewy cookies! Yum!


Tuesday:
Joining
Follow me back Tuesday.
Wednesday:
Joining "
Welcome Wednesday
" blog hop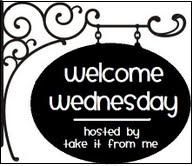 Other Blog Hops: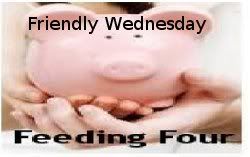 Thursday:
Joining Thursday's Friends & Giveaways

Friday:
Joining Friday Social Parade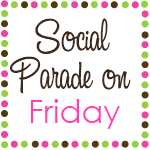 Other Blog Hops: