Another week of Blog Hops nicely organized into a NEW convenient post :) lol. Join us, make new friends, and find new blogs! This is my 25th week! Wow! Super long time!:)
For my
8-Month Blogiversary
I am giving away (
1 of 4
)
Gift Cards
to (
4
)
lucky readers
! Make sure you enter, I have gift Cards for Target, Ralphs, Whole Foods Market & Starbucks!
Enter Here
Other Giveaways

(low entries)
going on (check the Giveaways section on the left sidebar). One of them is for
Mango Languages
, a
$200 Value
! Choose the language you'd like to learn! It has low entries so make sure you guys enter! :)
Ends 1/1
. I have another with only 8 entries for a Coffee Bean Gift Card (ends:
1/6
) and one for Pillsbury Toaster Strudels which ends:
12/31
. :)
Click on "Read More" below:
Monday:
J
oining
Meet Me On Monday
None yet, we have yet to come to an agreement on where to go and what to do! :) Most likely we will go to Rainbow Harbor in Long Beach or Universal Citywalk.
2. How tall are you?
I am 5'6" but wouldn't mind growing to 5'8".. although I don't think you can grow any more at 22 lol.
3. What is your favorite pudding flavor?
I'm not a big pudding fan, but when I do ea it I play it safe with Vanilla.
4. What room of the house do you blog the most in?
My room. I've been thinking about turning the spare bedroom into a computer/office room BUT then I'd have to take all my electronics down stairs. Too much hassle, my room has everything I need.
5. What is your best physical feature?
Not sure, I do love my hair now, but that wasn't the case about 5 years ago when I was in high school. I love my eyes and lips too :)
Tuesday:
Joining
Follow me back Tuesday.
Wednesday:
Joining "
Welcome Wednesday
" blog hop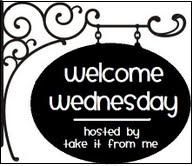 Other Blog Hops: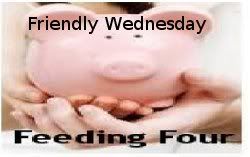 Thursday:
Joining Thursday's Friends & Giveaways

Friday:
Joining Friday Social Parade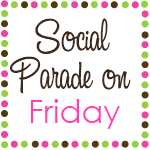 Other Blog Hops: