Another week of Blog Hops nicely organized into a NEW convenient post :) lol. Join us, make new friends, and find new blogs! This is my 23rd Week! Wow! Super long time!:)
I have two giveaways going on (check the Giveaways section on the left sidebar). One is for the NEW "Sonic Colors" Wii Game. It has low entries so make sure you guys enter! :) Ends 12/15. To enter, click the image below:
Click on "Read More" (below) to access the whole page.
Monday:
J
oining
Meet Me On Monday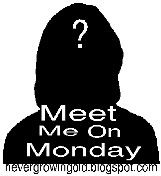 1. How do you order your steak?
I've actually never had steak. I have never ordered steak at a restaurant in my life. Amazing, lol.

2. Are you superstitious about anything?
I'm not superstitious at all.
3. Who is your best friend not including your spouse?
Well, I'm not married so technically I have no spouse :) My other half is my best friend. I do believe people have to be their own best friend before they can call someone else it. But, thats just my though :)
4. When was the last time you wore a dress?
Probably when I was 4-6. I don't wear dresses, throw me a band tee and some black Dickies OG low-rider pants and I'm ready to go out :)
5. Do you have any trips scheduled?
I'm crossing my fingers for one next December down to the "land of poets, lakes and volcanoes" if you can figure it out :)
Tuesday:
Joining
Follow me back Tuesday.
Wednesday:
Joining "
Welcome Wednesday
" blog hop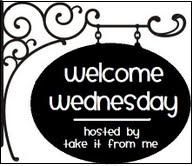 Other Blog Hops:

Thursday:
Joining Thursday's Friends & Giveaways

Friday:
Joining Friday Social Parade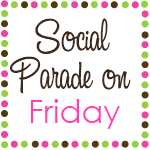 Other Blog Hops:
Weekend:
Joining Saturday Stalk
Other Blog Hops: