Another week of Blog Hops nicely organized into a NEW convenient post :) lol. Join us, make new friends, and find new blogs! This is my 19th week. Wow! :)
As part of my 6-Month Blogiversary, I'm sponsoring a
$100 Target Gift Card Giveaway
! Just in time for the Holiday Season :) I hope you guys drop by and enter for your chance to win! :) It ends 11/30. To enter, click the image below:
Monday:
J
oining
Meet Me On Monday
Questions: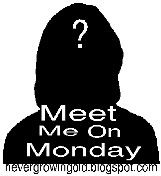 1. Do you eat Sushi?
I do not eat or like sushi. I don't even like seafood.
2. What kind of bath soap do you use?
Thanks to all the couponing, I have a lot. Right now I'm using Nivea and Bath & Body Works Body Wash.
3. How often do you talk to your Mom?
Daily, I do live with my parents, for now.
4. What TV shows do you watch on a regular basis?
I really don't watch much T.V., but I do like to catch Supernatural, Law & Order SVU, The Nanny, Wonder years, Roseanne, Bad Girls Club, 16 & Pregnant, True Life, House Hunters, etc.
5. Did you start Christmas shopping yet?
Yes, I'm almost done :)
Tuesday:
Joining
Follow me back Tuesday.
Wednesday:
Joining "
Welcome Wednesday
" blog hop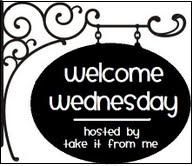 Other Blog Hops:


Thursday:
Joining Thursday's Friends & Giveaways

Friday:
Joining Friday Social Parade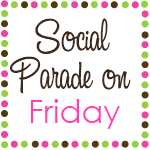 Other Blog Hops: