Another week of Blog Hops nicely organized into a NEW convenient post :) lol. Join us, make new friends, and find new blogs! This is my 14th week. Wow! :)
The Event is LIVE!
My 1st Blog Event! "Birthday Party on Elm Street" which is currently live from October 7th - 20th.
Make sure you grab the button and post it on your blog for extra entries to each giveaway! See here for more info. Got some great sponsors like Powermat, SmileyCookies, Petcakes, ChicoBag, etc.!
Click on "Read More" (below) to access the whole page.
Monday:
J
oining
Meet Me On Monday
Questions: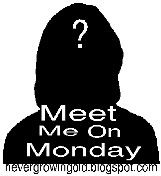 1. Do your pants get hung on a hangar or folded?
They usually get thrown in the closet, sometimes folded!
2. If you are stranded on an Island, what 3 things would you need to have with you (not including humans or electronic devices)?
Motor Boat, endless supply of gasoline and food (includes water). :)
3. Where is the farthest you have ever traveled to?
Just like last week's longest drive, the farthest is the same place. The beautiful beach in San Juan Del Sur, Nicaragua.
4. Do you live in a house, trailer or apartment, etc.?
House, 2-story, 5 bedroom, 4 bathroom and very thankful!
5. What is your most hated household chore?
The bathroom, without a doubt.
TUESDAY:
Joining
Follow me back Tuesday.
Wednesday:
Joining "
Welcome Wednesday
" blog hop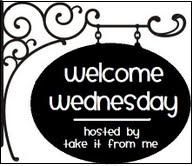 Other Blog Hops:


Thursday:
Joining Thursday's Friends & Giveaways
Friday:
Joining Friday Social Parade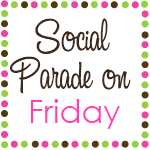 Other Blog Hops: