Another week of Blog Hops nicely organized into a NEW convenient post :) lol. Join us, make new friends, and find new blogs! This is my 12th week. Wow! :)
Make sure you enter my
current giveaway
. You can find it on the sidebar to the right under "quick links". So go ahead and enter :)
Also, Feel free to visit and vote for me at Latina's Top 100 Blogs below: ^_^

Can't forget to check out my 1st Blog Event! "Birthday Party on Elm Street" which takes place on October 7th - 20th.
Click on "Read More" (below) to access the whole page.
Monday:
J
oining
Meet Me On Monday
Questions: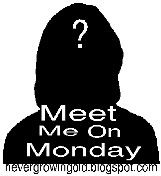 1. How many TV's do you have in your home?
We have quite a bit. We have 7, but we also use our computers to watch things online so you can say 12. Not bad for a 5 bedroom house right? lol. I rarely watch T.V.
2. What is on your bedside table (nightstand)?
My all-time favorite Vaseline Sheer Infusion lotion, 3 Febreeze Air Effect Cans, my XBOX 360 control, Wii- Motes, Orbit gum, some socks and a whole bunch of books on the bottom shelf. :)
3. How many pair of shoes do you own?
I'm all about quality over quantity (mostly because my shoes run in the $100-200 range). I have about 3 i wear regularly, DC Shoes are my all-time favorite.
4. Can you change a flat tire?
I wish i did.
5. Do you prefer sweet treats or salty treats?
Sweet. I love fruit pies, cakes with little frosting and lots of fruit, pineapple coconut ice cream, etc. Yum.
TUESDAY: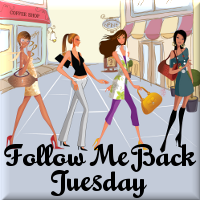 Joining
Follow me back Tuesday.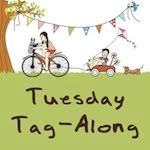 Wednesday:
Joining "
Welcome Wednesday
" blog hop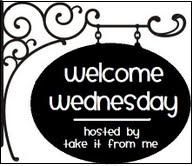 Other Blog Hops:


Thursday:
Joining Thursday's Friends & Giveaways
Friday:
Joining Friday Social Parade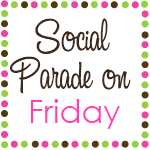 Other Blog Hops: