Another week of Blog Hops nicely organized in one convenient post :) lol. Join us, make new friends, and find new blogs! This is my 7th week :)

I had a little
Weekend Giveaway
, so if you drop by, check out my
current giveaways
. You can find them on the sidebar to the right under "quick links". So go ahead and enter :)
J
oining
Meet Me On Monday
Questions:
I love the plain ones, but when my sweet-tooth kicks in, i like the jelly filled ones, eclairs and glazed.
2. How often do you pray?
I don't pray. I'm Buddhist, I do meditate and attend temple.
3. What is your favorite kind of music?
Doo-Wop. Its a genre from the late 50s - early 60s. It makes me wish I was born back then. Music today just doesn't compare to Doo Wop, Rockabilly, etc. I also like rock, r&b, trance, and reggaeton (from 2002 and earlier).
4. What do you order when you eat Chinese food?
I usually order Sweet & Sour Pork & Chicken, Orange Chicken, Teriyaki, and pork fried rice.
5. Would you rather snowboard in the winter or swim in the summer?
Snowboard, I've never done it. BUT i prefer cold weather.
Joining: Making Friends Monday Joining: Meet & Greet Monday

TUESDAY: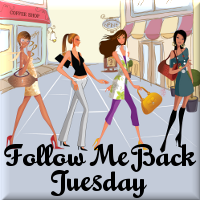 Joining
Follow me back Tuesday.
Also Joining
Tuesday Tag-Along
Hosted by: TweePoppets
Wednesday:
Joining "
Welcome Wednesday
" blog hop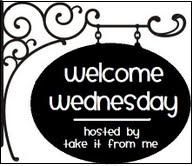 Joining "
Welcome Wednesday
" blog hop
Hosted by: Moms Review 4 You

Thursday:
Joining

Keepin' Company Thursday
Friday:
Joining Friday Social Parade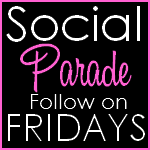 Saturday:
Joining Saturday Stalk for Savings