Another week of Blog Hops nicely organized into a NEW convenient post :) lol. Join us, make new friends, and find new blogs! This is my 70th week! Wow! Super long time!

Make sure you guys check out the "Quick Links" on the left sidebar for the Target Weekly Ad with coupon match-ups and coupon previews (updated every Wednesday).
Don't forget to enter:
Monday:
Joining Meet Me On Monday
1. I wish I had more time to __________?
myself. I feel like my time is all taken up with everything on my plate. It takes a toll on "myself" time.
2. What is your favorite kind of soup?
I'm not a big fan of soup, but love my chicken noodle soup and sopa de res that my mom makes.
3. Where will you eat Thanksgiving dinner?
We're not big on thanksgiving or turkey. We'll probably grill some chicken and i'll be watch my Packers beat the Lions to remain undefeated 11-0!
4. What is your favorite time of day?
Late night, around 2-4 AM.
5. Did you start Christmas shopping yet?
Yes, but we're not done yet.

Tuesday:
Joining
Follow me back Tuesday.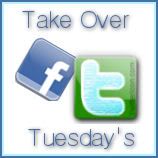 Wednesday:
Joining "

Welcome Wednesday

" blog hop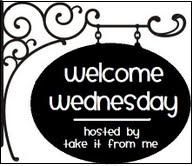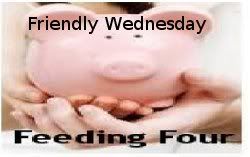 Thursday:
Joining Thursday's Friends & Giveaways

Friday:
Joining Friday Social Parade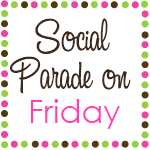 Other Blog Hops: