Another week of Blog Hops nicely organized into a NEW convenient post :) lol. Join us, make new friends, and find new blogs! This is my 69th week! Wow! Super long time!

Make sure you guys check out the "Quick Links" on the left sidebar for the Target Weekly Ad with coupon match-ups and coupon previews (updated every Wednesday).
Monday:
Joining Meet Me On Monday
1. Does your family/friends know about your blog?
Some family and friends do, majority don't.
2. What is your favorite card game?
I don't know ANY card games, not even go-fish!
3. What do you wear to bed?
Shorts (or Pajama Pants) and a T-shirt :)
4. What is your favorite kind of French Fry?
Curly Seasoned Fries or big Steak Fries, lightly salted with pepper :)
5. What is your usual bed time?
Don't have one. I can sleep anytime from 11PM - 6AM any given day, depending on what I have to do or get done.

Tuesday:
Joining
Follow me back Tuesday.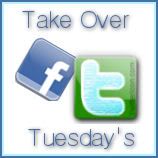 Wednesday:
Joining "

Welcome Wednesday

" blog hop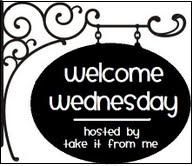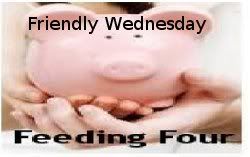 Thursday:
Joining Thursday's Friends & Giveaways

Friday:
Joining Friday Social Parade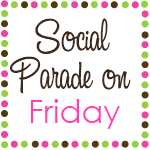 Other Blog Hops: