Another week of Blog Hops nicely organized into a NEW convenient post :) lol. Join us, make new friends, and find new blogs! This is my 11th month! Wow! Super long time!



Make sure you guys check out the "Quick Links" on the left sidebar for the Target Weekly Ad with coupon match-ups and coupon previews (updated every Wednesday).


Click on "Read More" below:
J

oining Meet Me On Monday
Depends on my mood, but I love it in ALL ways!
2. What is your favorite color Rose?
I'm not a fan of roses but love purple lilies
3. Do you remove your shoes when you walk into your home?
Yes, I don't like shoes being worn inside.
4. What is your favorite season?
Fall, Winter and Spring. Summer is just way too hot.
5. Approximately how many hours a day do you spend blogging?
All day, if it includes being ON my blog, looking for deals to post or other things of that matter :)

Tuesday:
Joining
Follow me back Tuesday.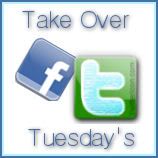 Wednesday:
Joining "
Welcome Wednesday
" blog hop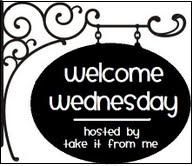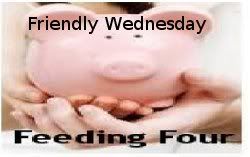 Thursday:
Joining Thursday's Friends & Giveaways

Friday:
Joining Friday Social Parade
Other Blog Hops: