Another week of Blog Hops nicely organized into a NEW convenient post :) lol. Join us, make new friends, and find new blogs! This is my 39th week! Wow! Super long time!
Monday:
J

oining Meet Me On Monday
I don't think I can live with just one food, I would get very bored. But, if forced to, meat or pork and rice would be it.
2. Do you write your blog posts in advance or the day you post them?
Depends. I usually work on them, save the draft, go back, post. I very rarely schedule them.
3. Have you ever ridden in an ambulance?
Never have and hope I never have a reason to.
4. What is your favorite candle scent?
I love fruity smells (for candles, air fresheners, etc). Usually get mixed berries, mulberry, along those lines. I also LOVE Spring Rain and Clean Linen!
5. Coffee or Tea?
I don't like hot drinks much, but I do love a good iced coffee or tea.

Tuesday:
Joining
Follow me back Tuesday.
Wednesday:
Joining "
Welcome Wednesday
" blog hop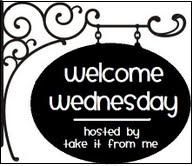 Other Blog Hops: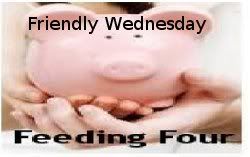 Thursday:
Joining Thursday's Friends & Giveaways

Friday:
Joining Friday Social Parade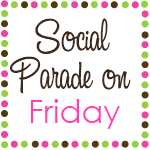 Other Blog Hops: