Another week of Blog Hops nicely organized into a NEW convenient post :) lol. Join us, make new friends, and find new blogs! This is my 31st week! Wow! Super long time!
Current Giveaways:

Enter my giveaway for a wonderful Tassimo T-20 Single Brew Coffee Machine that makes more than just coffee :) Giveaway
Ends: 2/16
Click on "Read More" below:
Monday:
J

oining Meet Me On Monday
What kind of question is that? Have you guys not read my blog? lol. GO PACK GO! :) I found myself hating the half-time show, should have just let Christina sing because the Black Eyed Peas are annoying and Fergie is just.... horrible to my ears :(
2. What is the last book that you read?
I actually don't know.. how sad lol. My text books for school don't count.
3. What is your favorite kind of cake?
White sponge cake with fruit or yellow sponge cake drenched in Brandy or Rum.. yummy! I'm not a big frosting fan.
I think I am, but not all the time.
5. What is your favorite brand of clothing?5. Do you play an instrument?
Yes... Guitar... on Guitar Hero lol.
Tuesday:
Joining
Follow me back Tuesday.
Wednesday:
Joining "
Welcome Wednesday
" blog hop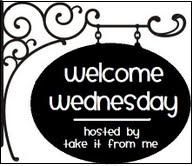 Other Blog Hops: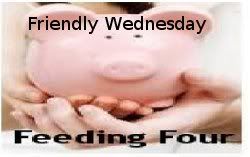 d
Thursday:
Joining Thursday's Friends & Giveaways

Friday:
Joining Friday Social Parade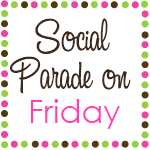 Other Blog Hops: