Another week of Blog Hops nicely organized into a NEW convenient post :) lol. Join us, make new friends, and find new blogs! This is my 4th month. Wow! :)
The Event went great!
My 1st Blog Event! "Birthday Party on Elm Street" which went live from October 7th - 20th.
The event went live and there are still giveaways that haven't ended! So make sure you visit the page (by clicking the banner above) to enter :)
Click on "Read More" (below) to access the whole page.
Monday:
J
oining
Meet Me On Monday
Questions: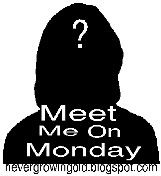 1. Do you sleep with a night light on?
Not unless I heard a noise lol.
2. What do you drink with dinner?
Juice or soda. I love water, but not when I'm eating something.
3. Do you play the lottery? If so, how often?
I don't play.
4. How often do you go to the grocery store?
I go maybe once a week, my parent will go whenever we run out of something, up to 4 times a week sometimes.
5. Would you rather travel back in time 500 years or travel forward 500 years?
I thought about it and in the past, 500 years ago, there were plagues and what not. I wouldn't mind going back to the 18 or 19th century but the 16th, no thanks. I'll see what the future has to offer (if anything at all).
TUESDAY:
Joining
Follow me back Tuesday.
Wednesday:
Joining "
Welcome Wednesday
" blog hop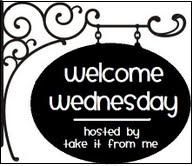 Other Blog Hops:


Thursday:
Joining Thursday's Friends & Giveaways
Friday:
Joining Friday Social Parade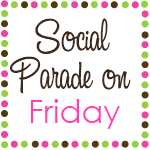 Other Blog Hops: