These blog hops are actually nice. Fun way to get outside your "blog comfort zone" :) I've found many new blogs that I am now enjoying! Here are some weekly Blog Hops: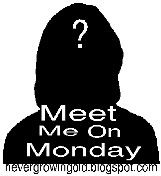 Questions:

1. What is your favorite Fast Food Restaurant?
Jack in the Box, Del Taco, Carls Jr., Burger King, Tommy's or Bobs Big Boy lol. I can't decide.
2. If given complete freedom to start afresh, what profession would you choose & why?
The good thing about being 21 is that this IS my "start" and i would love to work in a Museum and/or be an Anthropologist (Cultural/Social)
3. Do you prefer your toilet paper to come over the roll or under the roll?
Neither, I'd like a bidet lol. Toilet paper is like throwing money down the drain (or toilet).
4. What was your favorite tv show as a child?
Hmm.. The Simpsons, Roseanne, The Nanny, Gilmore Girls, Supernatural, Boy Meets World, The Wonder Years & more
5. What is your favorite Summer drink?
Some rum? lol. Pitaya Juice, Melon/Orange Juice, Cevada, Cacao :) If you've never tried these, you're missing out! So yummy! Homemade Nicaraguan recipes too. YUM!
These questions are for the Meet Me Monday Blog Hop hosted over at NeverGrowingOld.Blogspot.com So join and let someone meet you this Monday! :)
Joining

Follow me back Tuesday.
Hosted by Survey Junkie,

Little

Yaya's

,
Review Retreat
,
Boobies,BabiesAndABlog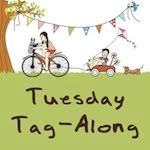 Also Joining
Tuesday Tag-Along
Wednesday:
Joining "
Welcome Wednesday
" blog hop
: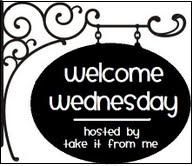 Thursday:
Joining
Thursday Train to Facebook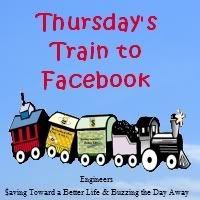 Joining
Keepin' Company Thursday
Joining
Thursday's Friends Hop
Joining Friday Social Parade