Another week of Blog Hops nicely organized into a NEW convenient post :) lol. Join us, make new friends, and find new blogs! This is my 74th week! Wow! Super long time!

Make sure you guys check out the "Quick Links" on the left sidebar for the Target Weekly Ad with coupon match-ups and coupon previews (updated every Wednesday).
Monday:
Joining Meet Me On Monday
1. Wrapping paper or gift bags?

Depends on who the present is for and what it is. For my family, its all wrapping paper ;)
2. Real or artificial tree?

I prefer the artificial trees.
3. When do you put your tree up?

Around Thanksgiving time.
4. When do you take your tree down?

Around the first or second week of January.
5. Do you like eggnog?

Nope. Its gross, I Can't stand it.
6. Do you have a nativity scene?
No, but that is due to me not being of any christian denomination.
7. Favorite Christmas Movie?
Not sure if they can be classified as such, but I love Home For The Holidays, A Christmas Story and Home Alone.
8. Favorite Christmas cookie?
I didn't know there was such a cookie, lol.
9. Where will you eat Christmas dinner?
My house, our family always has everyone over.
10. Angel, bow or star on top of your tree?
We have a star on top.
11. Most annoying thing about this time of the year?
I'd rather not say, most people might get offended. :)
12. Do you like Fruitcake?
No... but it reminds me of many things.
13. What are you most excited about the holidays?
Time off of work, school and more time with family and friends.
14. Do you open presents Christmas Eve or Christmas Morning?
We open the on Christmas Eve at 12AM... which would be considered Christmas day if you think about it lol.
15. Will you still be wrapping presents on Christmas Eve?
Only if it was a last minute great-sale gift!

Tuesday:
Joining
Follow me back Tuesday.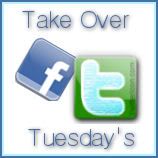 Wednesday:
Joining "

Welcome Wednesday

" blog hop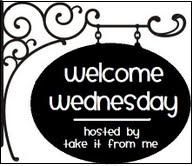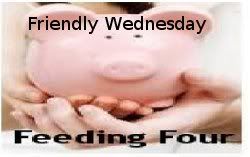 Thursday:
Joining Thursday's Friends & Giveaways

Friday:
Joining Friday Social Parade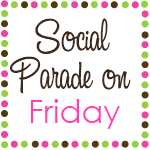 Other Blog Hops: