Another week of Blog Hops nicely organized into a NEW convenient post :) lol. Join us, make new friends, and find new blogs! This is my 10th month! Wow! Super long time!
Make sure you guys check out the "Quick Links" on the left sidebar for the Target Weekly Ad with coupon matchups and coupon previews (updated every Wednesday).
Click on "Read More" below:
Monday:
J

oining Meet Me On Monday
I'm honestly not even going to attempt to answer this because you guys will be here until the sun goes down.
2. Do you have any food restrictions?
No. I only keep away from foods I don't like.
3. How much time do you take to get ready in the morning?
About 30min - 1 hour. Pretty normal.
Sausage, definitely! Nothing beats it.
5. Do you Google, Bing or Yahoo?
Google, its part of my life and nothing beats it.

Tuesday:
Joining
Follow me back Tuesday.
Wednesday:
Joining "
Welcome Wednesday
" blog hop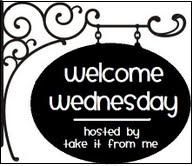 Other Blog Hops: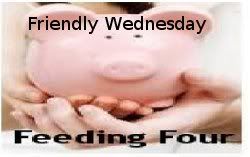 Thursday:
Joining Thursday's Friends & Giveaways

Friday:
Joining Friday Social Parade
Other Blog Hops: