Another week of Blog Hops nicely organized into a NEW convenient post :) lol. Join us, make new friends, and find new blogs! This is my 37th week! Wow! Super long time!
Current Giveaways:
I have some wonderful giveaways going on so if you'd like a chance to win, please do enter
★
$50 Target Gift Card
3/31
★
45+ Target Coupons (2 Winners)
--
3/21
Monday:
J

oining Meet Me On Monday
All my earrings (including the belly button rings and plugs I have on my ears; 8+). My facial piercings (2), bracelets (plain black), and thats about it.
2. Do you twirl your spaghetti or cut it?
Twirl it, makes it look fancy and more filling lol!
3. How many siblings do you have?
I have an older brother, 2 younger sisters and a younger brother. I am the second oldest of 5.
4. Where you named after anyone?
No, no one. I absolutely LOVE my name and am ashamed I wanted to change it when I was younger.
5. Coke or Pepsi?
Pepsi, I am not a fan of Coke. I would prefer Dr. Pepper over either.
f
Tuesday:
Joining
Follow me back Tuesday.
Wednesday:
Joining "
Welcome Wednesday
" blog hop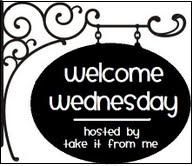 Other Blog Hops: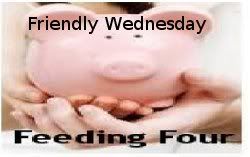 .
Thursday:
Joining Thursday's Friends & Giveaways