Another week of Blog Hops nicely organized into a NEW convenient post :) lol. Join us, make new friends, and find new blogs! This is my 34th week! Wow! Super long time!
Current Giveaways:
I have some wonderful giveaways going on so if you'd like a chance to win, please do enter :)
★
$50 Target Gift Card
3/31
★
$50 CSN Gift Certificate
3/12
★
Yoplait Frozen Smoothie Prize Pack
3/11
Click on "Read More" below:
Monday:
J

oining Meet Me On Monday
Some warm PJs, its almost 50 degrees inside my house!
2. Do you have any freckles?
Yes, they are lightly visible high on my cheeks. I use to dislike them but now I think they're cute :)
3. What is your favorite Lifesaver flavor?
Not sure i even remember what flavors they've had. I haven't bought them in over 10+ years
4. What is the last movie you saw in the theater?
Gnomeo & Juliet- My siblings loved it but it was quite a disappointment to me. After 10min. I could have given it a 1 out of 10. I watched my Boy Toy's "Never Say Never" before that one.
5. Would you rather live without Tv or Music?
There are only a few shoes I can't miss (Bad Girls Club, True Life, House, L&O SVU, Yo Gabba Gabba, Grimm Adventures of Billy & Mandy, etc.) but you can't take my music away from me, ever.
Tuesday:
Joining
Follow me back Tuesday.
Wednesday:
Joining "
Welcome Wednesday
" blog hop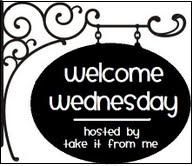 Other Blog Hops: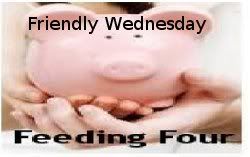 Thursday:
Joining Thursday's Friends & Giveaways

Friday:
Joining Friday Social Parade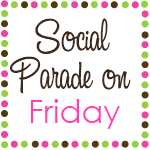 Other Blog Hops: