Another week of Blog Hops nicely organized into a NEW convenient post :) lol. Join us, make new friends, and find new blogs! This is my 22nd Week! Wow! Super long time!:)
I have two giveaways going on (check the Giveaways section on the left sidebar). One is for the NEW "Sonic Colors" Wii Game. It has low entries so make sure you guys enter! :) It ends 12/15. To enter, click the image below:
Click on "Read More" (below) to access the whole page.
Monday:
J
oining
Meet Me On Monday
Muenster cheese, yum!.
2. What size is your bed?
Queen, but wouldn't mind a California King :)
3. What is your most overused phrase?
Lol, I'm not sure its appropriate here :)
4. Green or purple grapes?
Both, with some Kiwis :)
5. Shower, morning or night?
Night, definitely. My hair is a thing of beauty that needs a lot of time to be made into perfection haha!
Tuesday:
Joining
Follow me back Tuesday.
Wednesday:
Joining "
Welcome Wednesday
" blog hop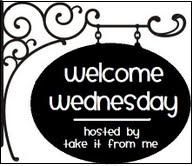 Other Blog Hops:


Thursday:
Joining Thursday's Friends & Giveaways

Friday:
Joining Friday Social Parade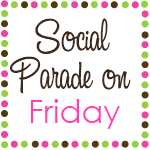 Other Blog Hops:
Weekend:
Joining Saturday Stalk
Other Blog Hops: