Another week of Blog Hops nicely organized into a NEW convenient post :) lol. Join us, make new friends, and find new blogs! This is my 6th month! Wow! Super long time!:)
I have aome great giveaways
(low entries)
going on (check the Giveaways section on the left sidebar). Current giveaway is for
Mango Languages
, a
$200 Value
! Choose the language you'd like to learn! It has low entries so make sure you guys enter! :)
Ends 1/1
. To enter, click the image below:
Monday:
J
oining
Meet Me On Monday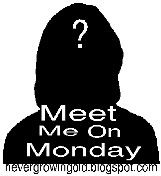 1. What will your Christmas dinner consist of?
I actually have no idea. Don't know if we'll be cooking a lot this Christmas.
2. Do you watch commercials or flip through the channels?
Depends on the commercial. There are some that I like and some I don't. So its half and half, sometimes I do, other times I don't :)
3. How long will you leave your Christmas decorations up?
About 2-3 weeks after New Years :) Sometimes less.
4. What movie makes you cry every time you watch it?
"Sad Movie". Its a Korean movie that does its name justice lol. I have been known to cry during quite a few, not cry but get teary.
5. Do you have a Facebook?
I do. One is personal, for family & close friends but I hardly go on. The other is for my blog, that one I'm on daily :)
Click on "Read More" (below) to access the whole page.
Tuesday:
Joining
Follow me back Tuesday.
Wednesday:
Joining "
Welcome Wednesday
" blog hop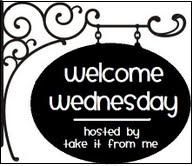 Other Blog Hops:

Thursday:
Joining Thursday's Friends & Giveaways

Friday:
Joining Friday Social Parade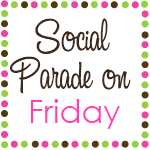 Other Blog Hops: