Another week of Blog Hops nicely organized into a NEW convenient post :) lol. Join us, make new friends, and find new blogs! This is my 13th week. Wow! :)
This Thursday, it kicks off!
My 1st Blog Event! "Birthday Party on Elm Street" which takes place on October 7th - 20th.
Make sure you grab the button and post it on your blog for extra entries to each giveaway! See here for more info. Got some great sponsors like Powermat, SmileyCookies, Petcakes, ChicoBag, etc.!
Click on "Read More" (below) to access the whole page.
Monday:
J
oining
Meet Me On Monday
Questions: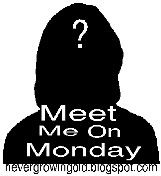 1. What is the best dish you can make?
Arroz a la Valenciana. It is the Nicaraguan-version of Spain's Paella. I make it quite well :) My chicken noodle soup is to die for as well!
2. How often do you change your sheets?
I have the same ones, but I clean then about every 2-3 weeks. I'm not really a messy person.
3. What is the longest car trip you have ever taken?
About 3 and a half hours (each way). We rented a luxurious bus to go from Managua, Nicaragua to a great beach about 3 hours away, San Juan del Sur, Nicaragua. It was long but the scenery was absolutely beautiful! BUT we ran into a lot of pot holes :(
4. What is your favorite fruit?
Pithayas, Mangos, Melons, Kiwis, and Pineapple :)
5. Would you rather have breakfast for dinner or dinner for breakfast?
I love breakfast, so breakfast for dinner would make me smile :)
TUESDAY:
Joining
Follow me back Tuesday.
Wednesday:
Joining "
Welcome Wednesday
" blog hop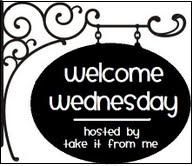 Other Blog Hops:


Thursday:
Joining Thursday's Friends & Giveaways
Friday:
Joining Friday Social Parade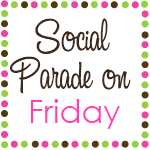 Other Blog Hops:
Saturday:

Joining: Saturday Stalk for Savings
Other Blog Hops: