Another week of Blog Hops nicely organized into a NEW convenient post :) lol. Join us, make new friends, and find new blogs! This is my 72nd week! Wow! Super long time!

Make sure you guys check out the "Quick Links" on the left sidebar for the Target Weekly Ad with coupon match-ups and coupon previews (updated every Wednesday).
Monday:
Joining Meet Me On Monday
1.
Mondays are _________?
sometimes as hectic as needed. Can't start off a week being lazy, it'll carry-on into the next day and so-forth.
2.
What is your favorite kind of milkshake?
I love vanilla milkshakes, I dip french fries in mine :) My fav. Vanilla Milkshake is from Burger King.
3.
What monthly bill do you most dislike paying?
Mortgage... why can't houses be given out for free? lol
4.
How many email addresses do you use on a regular basis?
My iPhone 4 has 6 emails set on it. Personal, 2 business, 2 blogger ones, and 1 other personal one. Its easy to keep up with them all when they are in one handy mail place on my iPhone 4 :)
5.
What color lights are on your Christmas Tree?

Multi-Colors. We tried keeping the tree with simple white and red decorations and lights, but it just didn't happen lol.



Tuesday:
Joining
Follow me back Tuesday.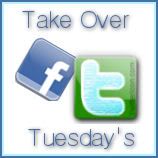 Wednesday:
Joining "

Welcome Wednesday

" blog hop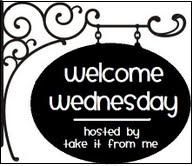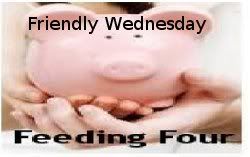 Thursday:
Joining Thursday's Friends & Giveaways

Friday:
Joining Friday Social Parade
Other Blog Hops: