Another week of Blog Hops nicely organized into a NEW convenient post :) lol. Join us, make new friends, and find new blogs! This is my 73rd week! Wow! Super long time!

Make sure you guys check out the "Quick Links" on the left sidebar for the Target Weekly Ad with coupon match-ups and coupon previews (updated every Wednesday).
Monday:
Joining Meet Me On Monday
1. Tomorrow I'm going to _________?

go to school. I have finals!
2. Pudding or Jello?

Jello, only because too much pudding makes me nauseous
3. What book are you currently reading?

A big thick Anthropology textbook.
4. What is the first concert you went to see?

None, sadly. You would think someone my age has gone to tons, but I haven't. A couple of my "must go to" artists I wanted to see in concert are long gone... Queen and Michael Jackson :(
5. What is your current weather?

Its about 48 degrees out right now, a big storm is on its way over Los Angeles so we'll have rain (and snow) by the end of the week.



Tuesday:
Joining
Follow me back Tuesday.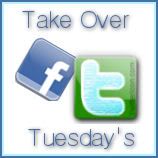 Wednesday:
Joining "

Welcome Wednesday

" blog hop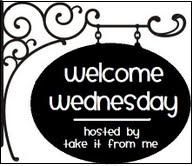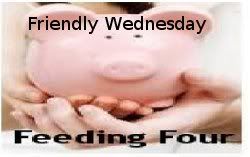 Thursday:
Joining Thursday's Friends & Giveaways

Friday:
Joining Friday Social Parade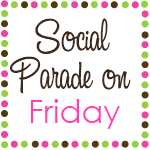 Other Blog Hops: