Another week of Blog Hops nicely organized into a NEW convenient post :) lol. Join us, make new friends, and find new blogs! This is my 67th week! Wow! Super long time!

Make sure you guys check out the "Quick Links" on the left sidebar for the Target Weekly Ad with coupon match-ups and coupon previews (updated every Wednesday).
Monday:
Joining Meet Me On Monday
1. My current weather is _______?
Nice, cool (in the 40s) and clear skies, the way i LOVE it!
2. What is your favorite sound?
The sound of music.. lol! So corny! I love music though.
3. What is the worst flavor of ice cream?
Vanilla, Strawberry and anything Cookie-related (dough, chip, etc.) Its so boring!
4. What magazine do you look for when you are stuck in the waiting room?
None, I don't like magazines. I just read a book on my iPhone, play a game on it OR text and browse the internet.
5. What is your favorite condiment?
Sour Cream. I put it on EVERYTHING... beans, cheese, rice, eggs, mix it with linguine, chicken nuggets, etc. I put HUGE spoonfuls of it when I eat it, so good, so sour, so creamy so delicious!

Tuesday:
Joining
Follow me back Tuesday.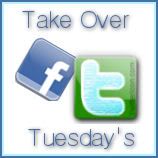 Wednesday:
Joining "

Welcome Wednesday

" blog hop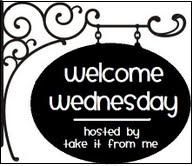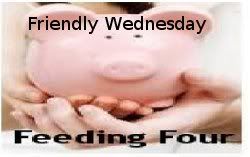 Thursday:
Joining Thursday's Friends & Giveaways

Friday:
Joining Friday Social Parade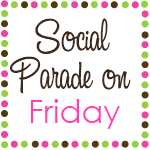 Other Blog Hops: