Another week of Blog Hops nicely organized into a NEW convenient post :) lol. Join us, make new friends, and find new blogs! This is my 51st week! Wow! Super long time!

Make sure you guys check out the "Quick Links" on the left sidebar for the Target Weekly Ad with coupon match-ups and coupon previews (updated every Wednesday).


Click on "Read More" below:
J

oining Meet Me On Monday
Food from my parents homeland; Baho, Gallopinto, Vigoron, Chancho con Yucca, Arroz a la Valenciana, Nacatamal. I also adore the Cuban meat pies, Cuban sandwich, Salvadoran pupusa, cheesecake, hamburgers... I CAN go on, lol.
2. What color scheme is your bedroom?
White? lol. I have purple and green window coverings with a multi-colored polka dot blanket on the wall and some sticky stars. I also have a huge life-size wall decal of Spock (from Original Star Trek series) by my door.
3. Do you carry a donor card?
I don't have one.
4. In your opinion, is the glass half empty or half full?
Without thinking I always say both equally. I guess I'm just indecisive.
I don't like either much, but prefer chocolate.


Tuesday:
Joining
Follow me back Tuesday.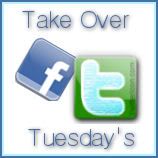 Wednesday:
Joining "
Welcome Wednesday
" blog hop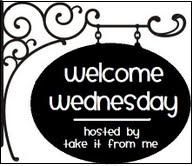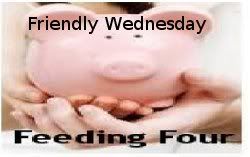 Thursday:
Joining Thursday's Friends & Giveaways

Friday:
Joining Friday Social Parade
Other Blog Hops: