Another week of Blog Hops nicely organized into a NEW convenient post :) lol. Join us, make new friends, and find new blogs! This is my 41st week! Wow! Super long time!
Make sure you guys check out the "Quick Links" on the left sidebar for the Target Weekly Ad with coupon match-ups and coupon previews (updated every Wednesday).
Click on "Read More" below:
J

oining Meet Me On Monday
Neither, I don't like or eat salads :)
2. Will you be watching the Royal Wedding on April 29th?
No, its not of importance to me.
3. Last thing you spent lots of money on?
My cell phone, I hadn't spend over $200 on anything for a good while.
4. Window seat or aisle seat?
Window, I don't like being brushed up on by the loads of people who have small bladders lol.
5. Do you know your blood type?
I actually have no idea. I would like to know, lol.

Tuesday:
Joining
Follow me back Tuesday.
Wednesday:
Joining "
Welcome Wednesday
" blog hop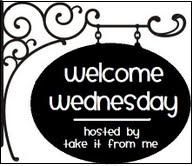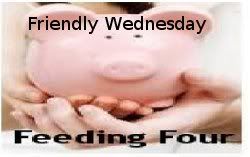 Thursday:
Joining Thursday's Friends & Giveaways

Friday:
Joining Friday Social Parade
Other Blog Hops: