Another week of Blog Hops nicely organized into a NEW convenient post :) lol. Join us, make new friends, and find new blogs! This is my 38th week! Wow! Super long time!
Current Giveaways:
I have some wonderful giveaways going on so if you'd like a chance to win, please do enter
★
$50 Target Gift Card
3/31
Monday:
J

oining Meet Me On Monday
I honestly love both, I don't even mind a soft tortilla over the hard taco, or vice versa. Yum!
2. Do you scrapbook?
No, but I would love to start, I just don't have the time.
3. Do you take any daily medications?
No, none at all. I don't even drink pills for headache, pain or anything. I just don't like or trust them.
4. What is your favorite sound?
I love the sound of my Siberian husky dogs howling, its beautiful. I also love the sound of the rain.
5. Where were you born?
I was born in Northridge, California. Yes, I am a Valley Girl ("Gag me with a spoon!") lol.

Tuesday:
Joining
Follow me back Tuesday.
Wednesday:
Joining "
Welcome Wednesday
" blog hop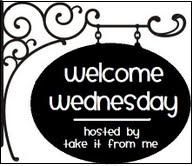 Other Blog Hops: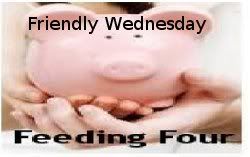 Thursday:
Joining Thursday's Friends & Giveaways

Friday:
Joining Friday Social Parade
Other Blog Hops: