Another week of Blog Hops nicely organized into a NEW convenient post :) lol. Join us, make new friends, and find new blogs! This is my 17th week. Wow! :)
As part of my 6-Month Blogiversary, I'm sponsoring a
$100 Target Gift Card Giveaway
! Just in time for the Holiday Season :) I hope you guys drop by and enter for your chance to win! :) It ends 11/30. To enter, click the image below:
Monday:
J
oining
Meet Me On Monday
Questions: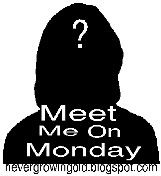 1. Have you ever been on a cruise?
No, but I would love too!
2. What is your favorite way to eat eggs?
I like my eggs with chorizo, scrambled, or with tomato.
3. What is your favorite reading material?
Books. Although I haven't done any good reading since I'm busy with college classes and reading the textbooks.
4. Name all the pets that you have ever had?
I've had a bit. In total, 7 dogs (of which I currently have 3), about 4-5 fishes, 2 tiny frogs.
5. Were you ever a girl/boy scout?
I never was and have never known anyone who was either.
TUESDAY:
Joining
Follow me back Tuesday.
Wednesday:
Joining "
Welcome Wednesday
" blog hop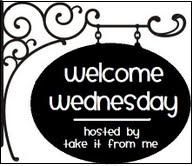 Other Blog Hops:

Thursday:
Joining Thursday's Friends & Giveaways
Friday:
Joining Friday Social Parade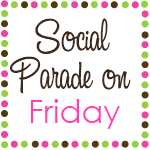 Other Blog Hops: